Switching to a governance solution is not a matter of bravery
Have you introduced Microsoft Teams on the fly without a governance concept? Or do you have a governance tool in use that no longer meets your requirements? Many companies are afraid to take the next step of switching to a modern governance solution. Nevertheless, these challenges must be met:
Intensive involvement of project staff
High migration costs
Dependency on the existing solution



Risks for most companies
43%
of companies let their end users create teams without restrictions
Governance Study 2022
Risiken für die meisten Unternehmen
36%
See collaboration with external users as a challenge
Governance Study 2022
Risks for most companies
80%
do not use templates when creating teams
Governance Study 2022
Risks for most companies
71%
IT departments are too busy managing teams
Governance Study 2022
Assign template
Standardization based on templates
Migrate Teams Groups based on templates you've defined in Teams Center. Bring your Teams Groups up to your organization's governance standards.
Assign security level
Security & Compliance
Apply the security policies to the existing teams groups.
Monitor status
Keep track
Easily track the status of your migration process. At any time, you can identify which workspaces have already been migrated and which are in progress. All details are available.

Rainer
Schulz
Head of IT Services, Horváth & Partners
Die Entscheidung für Teams Center ist uns leicht gefallen, da wir sofort den Mehrwert erkannten, der sich durch die drastische Reduzierung der administrativen Tätigkeiten mit Teams Center ergibt.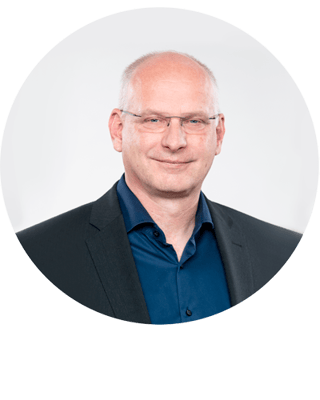 Frequently asked questions
Teams Center Migration Add-On is an extension for Teams Center that can be purchased in addition to Teams Center.
The Migration Add-On can significantly simplify your entry into Temas Center and shortens the migration phase.
Within a very short time, you can migrate your existing Teams environment to Teams Center. The relief of the specialists and time savings mean cash for your company.
The entire project team involved in the migration is relieved of time by the add-on, freeing up resources of the specialists for other tasks.
Currently, we offer a purchase option where there is only a one-time cost to purchase the solution.