Next challenge: Microsoft Teams Channel Governance
Many companies are facing these challenges:
Cluttered channels
Missing reporting possibilities for shared channels
No access review support for external users within shared channels
No control of access by external users
No templating support
Extensive time spent by the IT department on lifecycle management
Sprawl of the collaboration platform by end users
Definition of security and compliance rules
Risks for most companies
36%
See working with external users as a challenge
Governance Study 2022
Risiken für die meisten Unternehmen
80%
do n ot use templates when creating teams
Governance Study 2022
Risiken für die meisten Unternehmen
71%
of the IT departments are overburdened by managing the teams
Governance Studie 2022
Risiken für die meisten Unternehmen
43%
of companies let their end users create teams without restrictions
Governance Study 2022
Microsoft Teams Channel Reporting
Transparency about the shared channels
Reporting gives you full control over the shared channels and external users within these shared channels at all times.
Lifecycle Management
Approval processes & automated creation
Allow end users to request channels in self-service. Decide whether channels can be created in Microsoft Teams with or without an approval process. Automate the template-based creation of site collections that are created with private or shared channels.

Rainer
Schulz
Head of IT Services, Horváth & Partners
Die Entscheidung für Teams Center ist uns leicht gefallen, da wir sofort den Mehrwert erkannten, der sich durch die drastische Reduzierung der administrativen Tätigkeiten mit Teams Center ergibt.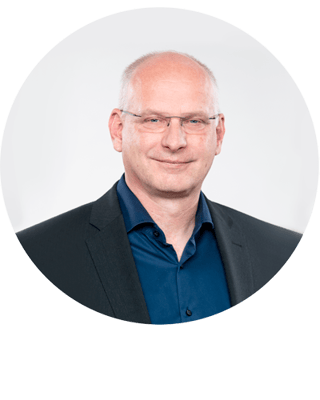 Frequently asked questions
Teams Center Channel Management is an extension for Teams Center that can be purchased in addition to Teams Center.
The Channel Management Add-On can be activated on your tenant within a few minutes. Contact us to do so.
Teams Center Channel Management manages all currently available channel types:
Standard Channels
Private Channels
Shared Channels
We currently offer a purchase option where there is only a one-off cost to buy the solution and license your users. We also offer a rental option where costs are charged on a monthly basis.